S.C.A.T stands for "Safety Center for Analytical Technology".
The company was formed, in order to protect workers in analytical laboratories from harmful materials in the operating environment.
The impetus for this came from the firm requirements of a large German chemicals company. The concentration of harmful materials in a particular laboratory working with organic solvents was too high and, initially, actually demanded some fundamental alterations, which would have required a large financial investment, as well as an interruption in laboratory work. SCAT Europe came up with a safety concept which made these measures unnecessary.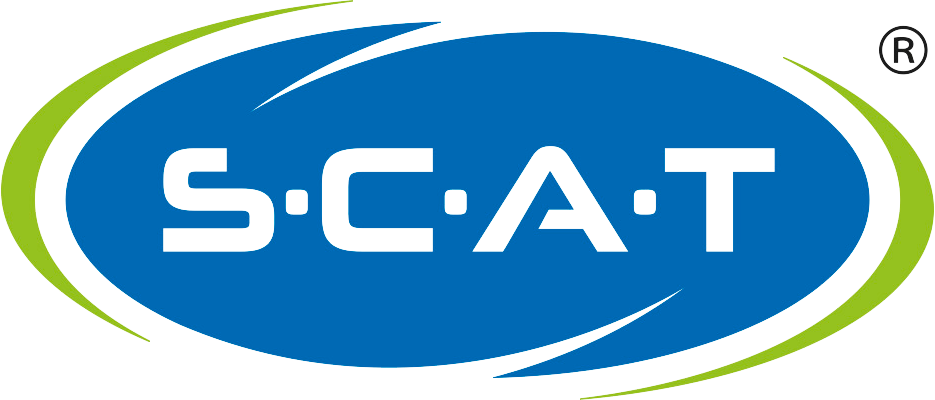 Products
HPLC Solvent Waste
Safety Waste Caps
Safety Waste Caps "LISA"
Exhaust Filters
Universal Waste Hub "JAN"
Waste – Sets
HPLC Solvent Supply
Safety Caps
Air Valves
Starter Kits
Supply – Sets
Funnels
Safety Funnels
Funnel with lid & ball valve "ARNOLD"
Funnel with lid "MARCO"
Funnel – Sets
Accessories
Thread Adapters
Solvent Filters
Fittings
Quick-Lock Connectors
Tools + Instruments
Tubing + Capillaries
Grounding + Antistatic
Tubing Connectors
Tubing Connections for Caps
Blind Plugs
Spouts
SCAT Containers
Canisters
Lab Bottles
Collecting Trays